4 weeks of coaching to achieve your goals (weight loss, better sleep, more performance).
The only follow-up 7/7, including 2 in-person appointments, which offers you simple, effective and personalized solutions for diet, physical activity and recovery.
RESTART! Go!
Defi reset impressionnant ! On se laisse surfer sur la vague des bonnes habitudes et on retrouve une énergie longtemps enfouie dans les méandres de la malbouffe ! Merci quelle expérience...ou plutôt quelles bonnes nouvelles bases ! A faire sans hésitation, nettoyage mental et corporel à la clef !
Super défi!
J'ai appris à manger sainement sans avoir faim et en ayant du plaisir. J'ai perdu 2kg durant le défi et je vais continuer à suivre les recommandations.

Retrouvé ma forme d'il y a 30 ans
Mon but en m'inscrivant au défi était de chasser cette fatigue perpétuelle dont je n'arrivais pas à me débarrasser, même après plusieurs cures de fortifiants, vitamines, ... Après quelques jours seulement, j'ai retrouvé ma forme d'il y a 30 ans : fatigue envolée au réveil, nuits beaucoup plus réparatrices, plus de coup de mou pendant la journée, le TOP ! La nutrition a aidé, les compléments alimentaires également. Je n'avais pas beaucoup de kilos à perdre, mais ma silhouette s'est quelque peu affinée quand même ; j'avais peur de "trop" perdre, mais au bout de 3 semaines, mon poids s'est stabilisé.
Vu qu'on peut continuer à manger en quantité (il me semblait même que j'augmentais mes rations par rapport à d'habitude !), je n'ai pas ressenti de "manque". Et j'ai tout de suite adhéré au chocolat tous les jours à 16 heures !
Vraiment très satisfaite de ce défi !

Disponibilité et réactivité
La méthode est très intéressante et je souhaite conserver les habitudes prises en 4 semaines. La disponibilité et réactivité des réponses sur le groupe est très appréciée.

Take on new habits in 4 weeks!

The Challenge is the only truly global follow-up that offers simple, effective and personalized solutions for diet, physical activity and recovery


What does it contain?
2 physical appointments (before and after), measurements, a precise food plan, new recipes every day, sports coaching, physical exercises to perform, tools to better recover, adapted food supplements, key foods ... and more!
For what, for whom?
To finally achieve your goals - weight loss, better sleep, more energy, better concentration, better sports performance. The Challenge is suitable for anyone wanting to understand their body, to find good habits, to regain control over their lives!
Where, when and how much?
The Challenge, consisting of basic foods, appointments, follow-up and supplements, costs 590.- (so 21.- per day) and can be paid in several installments.
What's included?
- Two physical appointments li>
- Before / After measures li>
- A whatsapp group gathering participants and coaching available 18 / 24h li>
- Specific recommendations on diet li>
- Recipes sent daily li>
- Information & exercises on physical activity li>
- Tools to improve its recovery li>
- Adapted food supplements li>
- Stress and recovery drinks li>
- Key foods li>
p>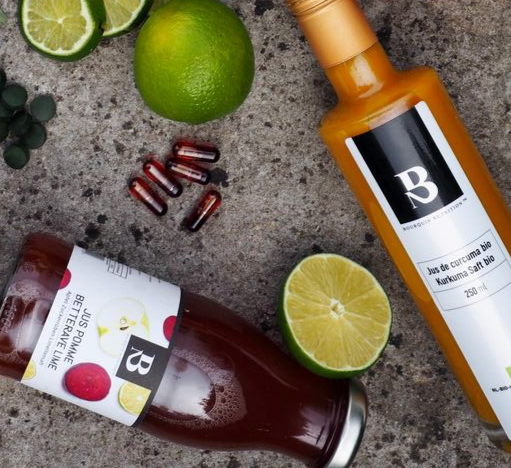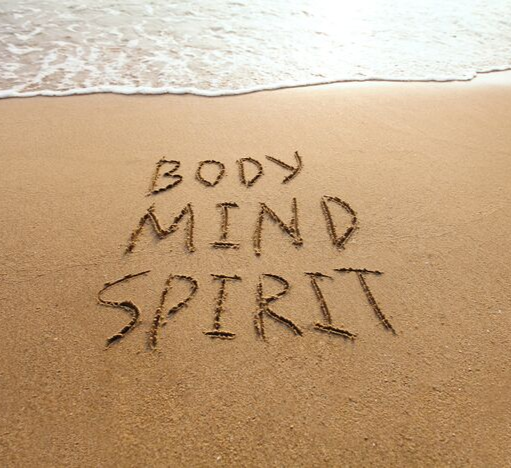 What's the approach?
The approach is holistic, global. p>
If nutrition is fundamental to the Challenge, the approach can not be complete without taking into account the other pillars of well-being: physical activity (no need to be an athlete, but to move), recovery (knowing how to take hold and rest to gain energy) and finally, pleasure (an essential element for long-term results). p>
What's the plan?
Once you have registered, you will receive a package containing the key elements of the Challenge. On the first day, all the participants meet during a first physical meeting. During 2:30, everything will be explained: you will return with the keys in hand to take new habits! P>
The follow-up is then carried out through the WhatsApp application, during the 4 weeks of the Challenge, 7 / 7d, 18h on 24h. Participants ask any questions they want, receive recipes, exercise, mental coaching, etc. p>
After 4 weeks, the final meeting is held to debrief results ... and receive the keys of the suite! p>