Krill + D3 60 caps. 500 mg
Krill is the most effective source of Omega 3 and a powerful antioxidant
Pure Nepture Krill Oil, with added vitamin D3

Produced from a patented extraction process (NKO) that preserves its active ingredients

MSC, Friend of the Sea and Eco Harvesting certified fishing

Licaps patented capsules - easy to swallow, odourless and taste free
Krill le tout haut !
Un complément essentiel qui m'a rendu le sommeil plus récupérateur, je nage avec les dauphins maintenant ;)
Super produit
Très efficace et rapidement.
avant d'aller dormir
Il est un complément que je prends plutôt le soir avant d'aller me coucher. Le Krill + Vitamine D3...
Parfait pour compléter l'alimentation en Oméga 3 et aussi le manque évident de vitamine D que nous subissons, notamment l'hiver dans notre pays.
La peau, les cheveux et les ongles sont en plus bien entretenus en cette saison des plus sèches.
Duo gagnant en hiver!
Gain en vitalité, énergie! Pas eu besoin de luminothérapie cet hiver. J'avais les ongles fragiles et cassants, ils ont gagné en solidité je peux enfin les laisser pousser. J'ai l'impression que cela a été aussi bénéfique au niveau de ma peau qui est plus nourrie.
Sans gluten

Sans additifs

Sans colorants

Ingrédients naturels
Want to know
more?
Krill is a tiny crustacean, and the word itself means whale food in Norwegian. It is very rich in Omega 3 and, as it positioned at the very beginning of the food chain, it contains fewer heavy metals than other, larger fish. The action of Omega 3 in Neptune Krill Oil is reinforced by the presence of phospholipids and astaxanthin. Its natural effectiveness, greater than any other source of Omega 3, is due to the synergy of these three substances.
Our krill is enriched with vitamin D3 - generally produced by the organism through the sun's UVB rays - which contributes towards the absorption and normal use of calcium as well as the maintenance of healthy bones and teeth. It also helps the immune system to function properly.
Extraction process and ocean care
The patented NKO extraction process ensures a quality that is higher than market standards, and the best possible preservation of the active ingredients. It also ensures a high esterification of the active ingredients and a greater level of astaxantin. We only source our krill from the cold and pure seas of Antartica. In order to ensure that it is caught in a responsible and environmentally-friendly way, its fishing is highly regulated by MSC, Friend of the Sea and Eco Harvesting.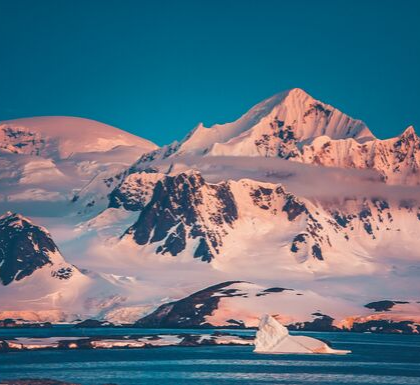 From Antarctica to Switzerland
Our Krill comes from Antartica and each batch is tested in Switzerland to ensure superior and stable quality. Heavy metals, pesticides, and toxic elements, as well as good nutrients are measured and tested by an external body. Please ask us for the certificates if you would like to see them!
100% natural
The capsule is made from fish gelatin and is Licaps patented, which ensures greater bioavailability and safety, makes it easier to swallow, and, because it is completely impermeable, it is odourless and taste free. In addition, BN Krill does not contain any preservatives, or artificial colourings or flavourings. Natural and nothing more.